In album:

Office Relocation Solutions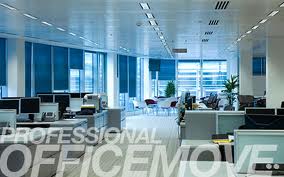 Office Relocation Solutions

Address: 21/37 Mortimer Road Acacia Ridge, QLD 4110 Australia
Phone: 1300 970 273
Email: sales@officerelo.com.au
Website: http://officerelo.com.au/

Whether you need to relocate a staff of 5 or 5,000, Office Relocation Solutions can organise everything for you and make the move hassle-free & secure.

If you need affordable, quality office removals in Brisbane, turn no further than Office Relocation Solutions. The company provides a dedicated service to ensure your moves are carried out professionally, within budget and with a minimum of disruption to your business.
Reacties
Reactie toevoegen
Log in om een reactie te plaatsen!